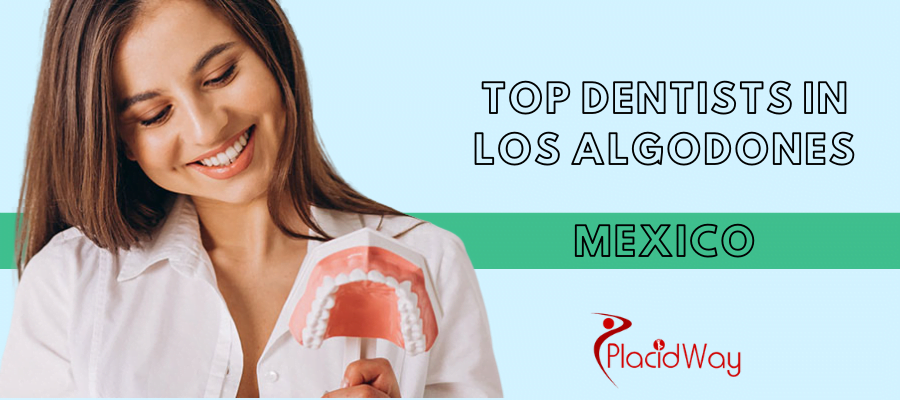 Highly Skillful Dentists in Los Algodones Mexico
Dentists in Los Algodones Mexico are known for providing high-quality, affordable dental care. In fact, Los Algodones is often referred to as "the Dentist Capital of the World." Dentists in Los Algodones offer a wide range of services, from routine cleanings and fillings to more complex procedures like crowns and implants. And because dental care is much less expensive in Mexico than it is in the United States, many people travel to Los Algodones to get their dental work done. If you're looking for an experienced dentist who can provide quality care at a fraction of the cost, be sure to check out the dentists in Los Algodones Mexico.
We have made a top 5 list of the best clinics and dentists in Los Algodones to help narrow your choices when you go there for dental care.
I originally established the Sani Dental Group in 1985 by D.D.S. Enrique Jimenez in Guadalajara. Several years later, he moved the center north to Los Algodones, Mexico where established a new office.
What followed were years in which SANI has grown from a 2 chair, one dentist office, to a 30 dentists group with two different offices in Los Algodones.
Now, Sani is one of the largest dental clinics in Los Algodones, providing dental care with excellence to all, in Baja California, Mexico.
Dr. Arturo Jimenez took his diploma in Implantology and master's degree in Laser Dentistry from the Universidad Nacional Autónoma de Guadalajara. He specializes in Implantology and Laser Dentistry.
He established Sani Dental Group in 1985 and since then, the clinic grew to a 30 dentists group with two different dental offices in Los Algodones. Up to now, Sani is known in Mexico to provide excellent and affordable dental care in the world. Dr. Jimenez is comfortable speaking English.
Simply Dental is one of the finest dental care centers located in Los Algodones B.C. that gives a unique patient experience and comfortable dental care.
The distinctive and special care given by the dental caregivers of the center is appreciated by patients from the moment they step into the brand new office. Simply Dental is known to offer services ranging from exams, cleanings, and fillings to complete cosmetic makeovers.
The clinic practices preventive and conservative dentistry and aims to keep it natural. They never compromise on sanitation and disinfection. It maintains a solid sterilization protocol to keep the environment free from any kind of infection. A sterilized area is any day a better place for dental treatment with lesser chances of contamination.
DENTIST: Dr. Enrique Lopez Gaspar
For 32 years, Dr. Enrique Lopez Gaspar is an expert in cosmetic and restorative dentistry. Being the perfectionist that he is, he directed the use of the latest dental technology and methods to improve the dentistry profession and patient experience. He is continuous to perfect his craft by attending professional updates in Periodontics and Implantology, Esthetic and Cosmetic Dentistry, Crown and Bridge, and Root Canal Therapy.
DENTIST: Dr. Danilo Gaspar
Dr. Gaspar is an expert in Cosmetic and Implant Dentistry. To continue the legacy of his father Dr. Enrique Lopez Gaspar, they provide routine preventative dental care, smile makeovers, and teeth replacement.
Dental Solutions, located in Los Algodones, Mexico, is one of the renowned dental clinics in what is known as the Mecca of the Dental Industry. Being one of the best in such a crowded and competitive location is not easy, but their professionalism and dedication make them stand out among the top choices for dental care.
Dr. Xochipilli took her Doctor of Dental Surgery at the Universidad Autónoma de Baja California (Autonomous University of Baja California). She had further studies in Masters in Laser Dentistry at the Instituto de Tecnología Avanzada (Institute of Advanced Technology).
Dr. Xochipilli is an expert in Endodontology and has perfected her craft of placing almost 1,200 dental implants – that's why she has the biggest dental clinic in Los Algodones. She is both fluent in Spanish and speaking English.
Pick your dentist from these top 5 dentists in Los Algodones! For more information, please do not hesitate to contact us!