About Orthodontist in Mexico
Back in the days, orthodontic procedures seemed to consist mostly of braces for teenagers in order to fix poorly aligned teeth or jaw structure. Currently, more adults are getting orthodontic procedures done not only to fix alignment and bite issues, but also to make their smile look more aesthetic.
In some cases, getting an orthodontic procedure doesn't only make the teeth look more pleasant, but is an efficient way to alleviate pain when eating or that interferes with speaking. Orthodontics can have a positive result for patients at any age, and can prevent further complications or damage caused by incorrectly growing teeth, jaw structure as well as conditions caused by illness or accidents.
Last but not least, not only that straight teeth look and feel better, but they are also easier to clean and maintain a proper dental health.
Procedure of Orthodontist in Mexico:
Orthodontic Braces – this is one of the more traditional orthodontic procedures. Braces are used to align teeth. However, unlike braces of the past, orthodontists use nowadays several different styles for patients including a clear plastic and tooth – colored ceramic style brace. These different styles allow the orthodontist to re-align the teeth without the braces being very noticeable. Braces are able to re-align the teeth with the help of brackets that are bonded to each tooth, and an arch wire that guides each tooth into the proper location over a certain period of time.
Invisalign – this is a relatively new idea in orthodontics. Invisalign is a clear plastic mold that is able to align the teeth without the use of braces. After obtaining impressions of the mouth, the orthodontist will afterwards use a computer in order to create clear retainers that will progressively align the teeth. The first retainer fits the teeth in the beginning of the dental treatment, and the following ones will work to move them into alignment with gentle pressure. While each patient may use a different number of retainers until the optimal result is achieved, it generally takes 18-30 retainers in order to complete treatment. Each retainer is worn for 14 days before the next one is used.
Cost of Orthodontist in Mexico
Cost of Orthodontist in Mexico vary, depending on the style and length of procedure. Generally they can be priced anywhere from
$400 TO $2,500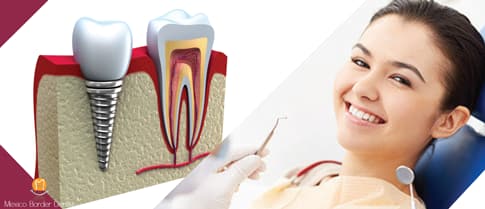 The best candidates for Orthodontist in Mexico includes patients who:
struggle with misaligned teeth that can cause several issues
want to improve their smile aesthetics and boost their self esteem
Benefits of Orthodontist in Mexico:
improve the alignment of the teeth in a quick amount of time
help to re-align any jaw formations that affect biting or speaking
Schedule your dental appointment right away and get your Orthodontics Treatment!
For more information about dental services in Mexico, please click the button below to get a FREE quote!