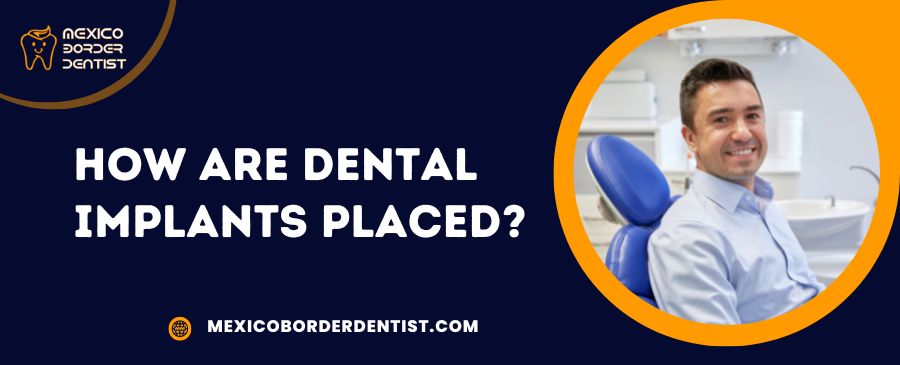 The Art of Implant Dentistry: A Step-by-Step Guide
Are you considering dental implants but feeling a little nervous about the process? Don't worry, you're not alone! Many people are curious about how dental implants are placed, and it can be helpful to have a clear understanding of the process before you commit to treatment.
In this article, we'll take a deep dive into the world of dental implants, exploring everything from the initial consultation to the final restoration. Along the way, we'll sprinkle in a little bit of humor and wit to make the process more enjoyable. So sit back, relax, and let's get started!
Step 1: Consultation and Planning
The first step in getting dental implants is to schedule a consultation with a qualified implant dentist. During this appointment, the dentist will examine your teeth and gums and take X-rays to determine whether you are a good candidate for implants.
If you are a good candidate, the dentist will work with you to develop a treatment plan that meets your needs and goals. This may involve a combination of implant placement, bone grafting, and other procedures.
Step 2: Implant Placement
Once the treatment plan has been developed, the next step is to actually place the implants. This is done under local anesthesia, so you won't feel any pain during the procedure.
The dentist will make a small incision in your gums to access the bone beneath. They will then use a special drill to create a small hole in the bone, into which the implant will be placed. Once the implant is in place, the gums will be stitched back up and left to heal.
Step 3: Osseointegration
After the implants have been placed, a process called osseointegration will occur. This is when the bone in your jaw actually fuses with the implants, creating a strong and stable foundation for the restorations that will be placed on top.
Osseointegration typically takes several months to complete, during which time you will need to take special care of your implants to ensure they heal properly.
Step 4: Final Restoration
Once osseointegration is complete, the final restorations can be placed on top of the implants. This may involve attaching abutments (small metal posts) to the implants, which will then be used to support the restorations.
The type of restoration used will depend on your specific needs and goals. For example, if you are missing a single tooth, a crown may be used to restore the implant. If you are missing multiple teeth, a bridge or denture may be used instead.
Step 5: Maintenance
After your implants have been restored, it's important to take good care of them to ensure they last as long as possible. This means brushing and flossing regularly, as well as attending regular checkups with your dentist.
With proper care, dental implants can last for many years, providing a strong and stable foundation for your smile.
Why Dental Implants are good for your Health!
Dental implants are good for your health for several reasons:
They help maintain the structure of your jawbone: Dental implants stimulate the bone tissue in your jaw, which helps prevent bone loss and maintains the structure of your jawbone.
They can improve your oral health: Unlike other dental restorations, dental implants do not require adjacent teeth to be altered or sacrificed for support. This means that nearby teeth are left intact, reducing the risk of damage or decay to surrounding teeth.
They can help you eat and speak better: With dental implants, you can bite, chew, and speak with greater ease and confidence than with missing teeth or other dental restorations that may slip or move around in your mouth.
They can improve your overall health: Dental implants can improve your overall health by allowing you to eat a more balanced and nutritious diet, which can help lower your risk of developing chronic health conditions such as heart disease, diabetes, and obesity.
They can boost your self-confidence and quality of life: Dental implants can help restore your smile, allowing you to feel more confident and comfortable in social situations. This can lead to a better quality of life and improved mental health.
In conclusion, dental implant placement is a multi-step process that requires careful planning and attention to detail. However, with the right team of professionals on your side, it can be a straightforward and successful procedure that can transform your smile and improve your overall quality of life. So why wait? Contact your local implant dentist today to learn more about how dental implants can benefit you!