In this article we will provide you Top 6 Best Dentists in Mexico for dental treatment. Mexico is a destination where you get a lot of sunshine, eat exotic food and visit tourist spots that are not only historic but magical! Aside from being a famous tourist destination, it is one of the fastest growing medical and dental destinations in the world. You will be surprised that in Mexico, you can also get have cosmetic and bariatric surgery, and of course dental treatments and procedures.
Best Dentists in Mexico use the latest in dental technology and are convenient. Most packages they offer have hotel accommodations included aside from the treatment. Mexican dentists are one of the best in the world too! They are licensed and trained in Mexico and in the US as well and most are fluent in speaking in English – that's why you don't need to worry about getting your teeth done! Below is a list of the best dentists in Mexico you can have a consultation with when you choose to travel there.
Best Dentists in Mexico at Sani Dental Group

Dr. Luis Armando Mendelez Martinez DDS finished his degree Doctor of Dental Surgery from the Universidad Autónoma de Coahuila (Autonomous University of Coahuila). Since 2013, he is a dental specialist in Implantology, Prosthodontics & Bone Regeneration at Sani Dental Group, Los Algodones, Mexico. Aside from that, he was also an instructor at the University of Sevilla and University of Guadalajara from 2011 until 2013. Further, he attends continuing education courses in Implantology and Bone Regeneration from prestigious universities in the US, Mexico, Italy and Spain.

Another top dentist from Sani Dental Group is Alejandro Barragán Sánchez, who specializes in Prosthodontics, Implants and Periodontics since 2010. He obtained his dental degree from the University of Puebla CME in Baja California. He is furthering his knowledge by attending continuing education courses from prestigious universities in Mexico and the US.

After graduating from the Autonomous University of Guadalajara, Manuel Salvador De Santiago Pintado DDS worked at various dental clinics including Moxly Dental, Comfort Dental, Park Ridge Dental before working at Sani Dental Group. He is one of the few dentists who have a lot of specializations. He is a specialist in Periodontics, Occlusion, Implants/Implantology, Surgical Laser Dentistry, Radiology Dentistry and Oral Pathology.
Best Dentists in Mexico at Dentalia Clinic in Tijuana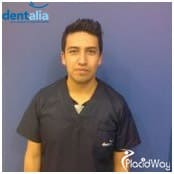 M.D.S. Ricardo Valdes Maya took his degree of dental medicine from the Universidad Latino Americana in Mexico City. He specializes in endodontics and dental surgery.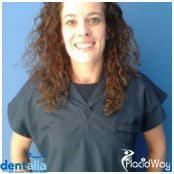 M.D.S. Blanca Estela Ogando López is a specialist in periodontics and dental surgery. She took her degree from two universities: from the Universidad Intercontinental in Mexico City and from the Universidad Alfonso X in Madrid, Spain.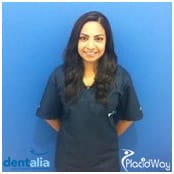 Another top dentist from Dentalia Tijuana is M.D.S. Dayanira Lorelay who graduated from the UNAM. She specializes in dental surgery as well as oral and maxillofacial surgery.