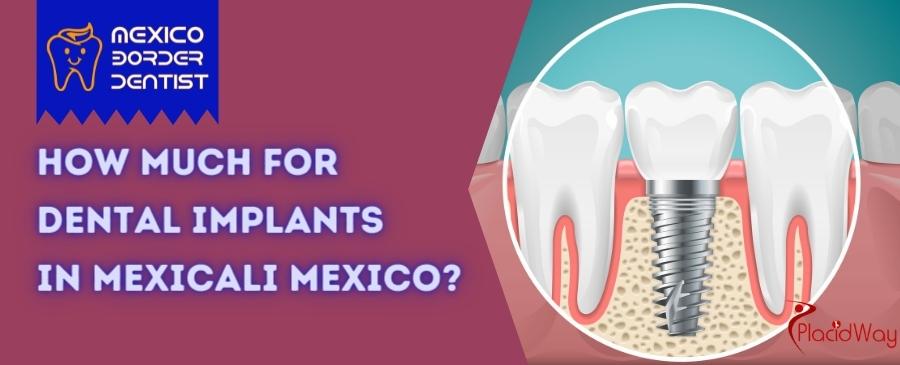 Dental Implants in Mexicali Mexico
If you are looking for a cost-effective way to get dental implants, you should consider traveling to Mexicali Mexico. The cost of dental implants in Mexicali is much lower than in the United States, and the quality of care is just as good. In this blog post, we will discuss why so many people are choosing to travel to Mexicali for dental implants. We will also provide a breakdown of the cost of dental implants in Mexicali so that you can see how much you can save!
What are dental implants and how do they work?
Dental implants are artificial titanium roots that are placed into the jawbone to support one or more artificial teeth. The implant fuses with the bone over time, providing a strong and stable foundation for your new teeth.
If you have lost one or more teeth, you may be considering dental implants as a way to restore your smile. Implants can be used to support a single tooth, a dental bridge, or even a full set of dentures.
What is the procedure like?
The first step in getting dental implants is to have a consultation with your dentist. They will assess your mouth and jawbone to see if you are a good candidate for implants. If you are, they will develop a treatment plan for you.
The next step is to have the implant surgery. This is usually done under local anesthesia, but you may be given sedation if you are nervous. The surgery itself is usually quick and relatively painless.
After the surgery, you will need to wait for the implant to fuse with your jawbone. This can take several months. Once the implant is fused, you will return to the dentist to have your artificial tooth or teeth placed on top of the implant.
How much do dental implants cost in Mexicali Mexico?
The cost of dental implants in Mexicali is a fraction of what it would cost in the United States. A single implant can cost as little as $600, and a full set of implants can cost as little as $3000. That's a savings of over 90%!
If you are considering dental implants, Mexicali should be at the top of your list. Not only will you save a lot of money, but you will also be getting the same high-quality care that you would receive in the United States.
Cost Comparison between Mexicali, USA and Canada for Implants
Save almost 70% on dental treatments. Here are the average prices for implants in United States, Canada and Mexicali, Mexico:
| | | | |
| --- | --- | --- | --- |
| Treatment | Mexicali | Canada | USA |
| Single implant | $600 | $2,500 | $3,000 |
| Full Mouth Restoration | $3,000 | $10,000 – $35000 | $15,000 – $40,000 |
| All-on-4 implants | $9,200  | $22,000 | $24,000 |
| All-on-6 implants | $11,990 | $25,000 | $28,000 |
| All-on-8 implants | $14,500 | $32,000 | $35,000 |
| Per Unit Bone graft | $500 | $700 | $1000 |
| Titanium implant | $950 | $4,500  | $5,000 |
| Root Canal | $299 | $1,500 | $2,000 |
Best Clinics for Dental Implants in Mexicali Mexico
Here are some of the best clinics for dental implants in Mexicali Mexico
Are there any risks or side effects associated with the procedure?
As with any surgery, there are some risks and side effects associated with dental implants. These include infection, bleeding, and pain. However, these risks are rare and the vast majority of people who get dental implants experience no problems.
What are people's experiences with dental implants in Mexicali Mexico?
People who have gotten dental implants in Mexicali report being very satisfied with the results. They say that the procedure was quick and painless, and that the implants look and feel just like their natural teeth. They also report being very happy with the savings they received by getting dental implants in Mexicali.