You may be surprised that almost any dental treatment can be performed in Mexico. Its border cities specifically Los Algodones (and Tijuana) specialize in dental procedures. Not only that, American retirees visit border cities like Los Algodones yearly to purchase prescription drugs. Because there are plenty of clinics there for different specializations, many journey to border cities to have their eyeglasses made, shop for cheaper prescriptions drugs and many goods not found in their home country. Let's take a look at Los Algodones and Tijuana, two Mexico's border cities and the procedures they specialize in.
LOS ALGODONES: It is 5-block town where over 300 dentists with different specializations – from oral prophylaxis to full dental bridges and implants. Most dental tourists actually go to Los Algodones because of their specialization in major dental work and the huge savings.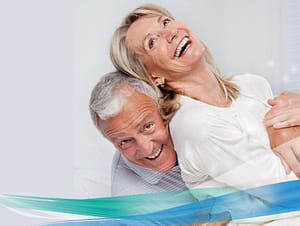 It is not uncommon that tourists go to and from Los Algodones to complete the dental procedures they need. For example, a patient might make eight trips in a span of six months for the following treatments: four crowns, four root canals with five fillings, oral prophylaxis (teeth cleanings) along with deep cleaning, and alas, laser teeth whitening to make that smile brighter. If the patient might need dental implants and a full permanent bridge, this might cost him $20,000 in total in the US. But in Los Algodones, all these procedures might only cost $3,800.
Los Algodones dentists specializes in Dental Implants, Restorative Dentistry (Crowns, Bridges, Restorations), Cosmetic Dentistry, Whitening, Fillings & Extractions, Oral Surgery, Laser Dentistry & Cleaning, Endodontics, Periodontics (Gum Disease Treatments), Orthodontics (Removable Braces), Root Canal Treatments and even dental diagnostics (X-ray & Laboratory).
TIJUANA: Dental facilities in Tijuana also provide quality dentistry procedures at affordable costs compared with US, Canadian and European dental clinics. Clinics in Tijuana offer dental procedures with free consultation and airport pick-up and transfers. Some clinics in Tijuana use a unique technology called CAD/CAM system, which they use to make Lava restorations with Lava zirconia. (Lava restorations are more resilient and ideal for implant-supported dental crowns rather than glass ceramics.) Because of its accessibility (Tijuana is 15 minutes away from the border) and high quality dental care, tourists also consider Tijuana as a dental destination.
Here are some of the procedures they specialize in: Dental Implants, Biological Dentistry (dentistry for patients with medical illnesses), Endodontics (Root Canal Treatments), Cosmetic Dentistry, Restorative Dentistry (Crowns, Bridges, Restorations), Dental Surgery, Dentures, Orthodontics (Removable Braces), Periodontics (Gum Disease Treatments), Maxillofacial Surgery, Tooth Extraction, Treatments without metal, Ozone, Digital X-ray, Pediatric Dental Care (dental care for children) and Dental Exam.
If you need more information about dental care treatments and procedures in Mexico, please do not hesitate to contact us!