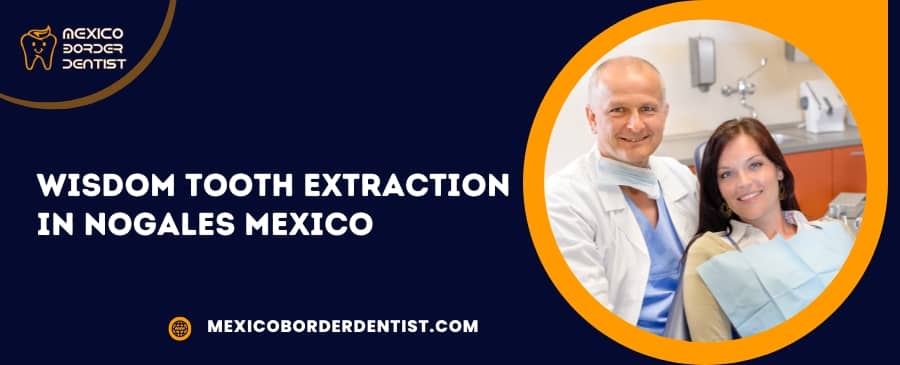 Wisdom Tooth Extraction in Nogales Mexico
Wisdom teeth, also known as third molars, are the last set of molars to emerge in the human mouth, usually appearing between the ages of 17 and 25. While they can be a valuable asset to the mouth when they are healthy and aligned properly, they often cause problems due to lack of space in the jaw. In such cases, wisdom tooth extraction is recommended to prevent overcrowding, infection, and damage to surrounding teeth.
The Cost of Wisdom Tooth Extraction in Nogales, Mexico
In many developed countries, wisdom tooth extraction can be a costly procedure, with prices ranging from a few hundred to several thousand dollars per tooth. However, for those seeking a more affordable alternative, Nogales, Mexico offers a cost-effective solution for wisdom tooth extraction.
The cost of wisdom tooth extraction in Nogales is typically a fraction of what it would cost in the United States, with savings of up to 70% or more. This is because dental services in Mexico are significantly less expensive than in many developed countries due to lower overhead costs and lower salaries for dental professionals.
While the cost savings are a major attraction, it is important to note that dental tourism comes with its own set of risks. Before traveling to Nogales for wisdom tooth extraction, it is important to research the clinic you are considering, verify the qualifications and experience of the dental professionals, and ensure that the clinic follows proper sterilization and infection control protocols.
Choosing a Dental Clinic in Nogales Mexico
In Nogales, patients can find a variety of dental clinics offering wisdom tooth extraction services. These clinics are equipped with state-of-the-art technology and staffed by experienced and qualified dental professionals who have undergone rigorous training. Many of these clinics also offer other dental services, such as teeth cleaning, fillings, and dental implants, making Nogales a one-stop destination for all your dental needs.
Here is the best dental Clinics in Nogales Mexico.
High-Quality Dental Services in Nogales Mexico
Nogales, located just south of the United States-Mexico border, is known for its high-quality and low-cost dental services. With its proximity to the US, Nogales has become a popular destination for dental tourists seeking affordable dental care, including wisdom tooth extraction.
Post-Operative Care and Follow-Up Appointments
To ensure a smooth and successful experience, it is also recommended to arrange for a follow-up appointment with a local dentist after your wisdom tooth extraction to monitor healing and address any post-operative concerns.
Wisdom tooth extraction in Nogales, Mexico can be an affordable and effective solution for those seeking to remove their wisdom teeth. With its high-quality dental services and cost savings, Nogales is a viable option for those looking to save money while taking care of their dental needs. However, it is important to do proper research and take necessary precautions to ensure a safe and successful experience.
Find out more about the top Wisdom Tooth Extraction clinics in Nogales, Mexico!